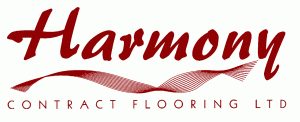 Tele: 01274 693144
Info@harmonycontractflooring.co.uk
Harmony Contracting Flooring Ltd established in 1994
We are a professional flooring contractor based in Bradford, supplying and fitting a comprehensive range of contract and commercial flooring.
We concentrate our work across the north of England. However we have worked throughout the UK in association with other northern based contractors
Good customer relationships and dedicated staff are essential to the company's success. Harmony prides itself on building close relationships though good customer service and quality of work.
Local Councils, Office Fit out companies, Building Contractors, Healthcare, Catering, Education, Hospitality, Leisure & Sports, Commercial Offices, Museums, Art Galleries, Theatres to name but a few.
​
Whatever your commercial flooring requirement is Harmony Contract Flooring Ltd are here to offer free advice on the very best solution for you and your business, concerning your flooring needs.
We are Harmony Contract Flooring Ltd

01274 693144
We have a friendly and knowledgable team here at Harmony Contract Flooring, who are always on hand to be of assistance. If you have any questions, please dont hesitate to get in touch. All employees have passed the Health & Environment Test and have CSCS contractor cards, all supervisors have the SSSTS supervisor's safety certificate.


To satisfy their customers' requirements DMS Blinds manufacture and install Vertical, Roller and Venetian blinds.
The company has a large variety of ongoing contracts including Leeds University with Overbury, Sheffield University's Student Union, the new Ruth Gorse Academy with BAM Construction and Margaret Mc Millan office block for Bradford Council.
We like to save the planet. We do our best to protect the environment. Our monthly newsletter allows you to keep upto date with what projects we can carry out, any special offers available and all new news on manufacturer production. Harmony Contract Flooring Ltd would like you to view our newsletter. See what we can do for you.
We've told you about us. Now you tell us about you
Harmony Contract Flooring Ltd.
Unit 4 Low Moor Business Park,
Common Road, Low Moor,
Bradford
BD12 0NB
01274 693144
info@harmonycontractflooring.co.uk